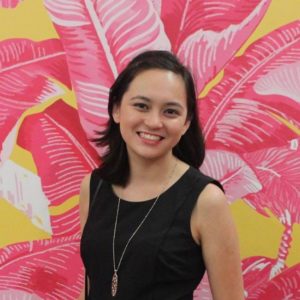 I am an L.A.-based writer and producer. Currently, I work on the Digital Operations team at NPR West.
Previously, I've worked on the digital and newscasts teams at Southern California's public radio stations, KPCC and KCRW. I've also interned at Voice of America and NBC Olympics. I graduated from the University of Southern California with a degree in Print & Digital Journalism and a minor in web technology.
When I'm not working, I enjoy traveling, mac n' cheese, and marathons (both TV shows and running). I'm originally from Alexandria, VA.
You can download my resume here.
Other odd jobs I've had:
Ice skating instructor
Museum of Ice Cream guide
Researcher for a celebrity's book
Secret talents
After almost 20 years of figure skating, I can still do an impressive layback spin.
I can sleep almost anywhere, including planes.
I excel at finding cute dog videos.